As society has become more complex, many people are living with stress, but compared to physical illness, there is still not enough medical care for mental illness. In particular, mental health care for women and children is a socially important issue. We are working on the development of new drugs for mental illnesses such as depression (premenstrual syndrome/premenstrual dysphoric mood disorder) in women and autism spectrum disorder in children, which are urgent issues for society.
■ We want to develop medicines for anxiety and stress (medical issues and needs).
When we feel joy, anger, sorrow, sadness, or think various things, "neurotransmitters" are exchanged in the brain. Neurotransmitters are secreted by the synapses that connect nerve cells to each other, and transmit information to other nerve cells. There are various types of neurotransmitters, among which substances with amino groups are called monoamines in the brain. Typical examples include gamma-aminobutyric acid (GABA), which has anti-stress effects; serotonin, which brings mental stability; and dopamine, which increases motivation and euphoria. These are known to be involved in the onset of mental disorders such as premenstrual syndrome/premenstrual dysphoric mood disorder and autism spectrum disorder.

■ Drugs under development (treatment ideas and concepts)
RS8001 (pyridoxamine), which we are developing, is a kind of vitamin B6. RS8001 (pyridoxamine) is a water-soluble vitamin and has been confirmed to be highly safe in preclinical studies, but it is not yet approved in developed countries, including Japan. Biochemical and animal studies show that pyridoxamine improves the production and metabolism of GABA and serotonin, resulting in an increase of these neurotransmitters in the brain. In fact, animals (rats) treated with pyridoxamine proved to be more stable to excitation and stimulation (stress).
We are currently conducting development (investigator-initiated clinical trials) for a few different psychiatric disorders.
Premenstrual syndrome with psychotic symptoms / Premenstrual dysphoric mood disorder, and Menopausal disorders

Premenstrual syndrome with psychological symptoms (PMS) and its severe form, premenstrual dysphoric mood disorder (PMDD), are unpleasant premenstrual psychological disorders that many women suffer from. Hormone therapy and even antidepressants (SSRIs) and low-dose pills are used off-label, but treatment is not widespread due to side effects and hesitation in general. In fiscal 2019, the Phase II study for PMS/PMDD was selected for AMED's Cyclic Innovation for Clinical Empowerment (CiCLE) Project, and we began Phase II investigator-initiated study in November 2020. In December 2019, we executed a co-development and option agreement with ASKA Pharmaceutical Co, a specialty-pharmaceutical company for obstetrics and gynecology. Since the number of patient visits reduced due to the new coronavirus, we have been working on adding the study facilities and the activity to raise public awareness of the disease and the current study, in order to promote patient enrollment. We reported the achievement of the interim evaluation milestone and future plans to AMED, and obtained approval from AMED in September 2021 to continue this clinical trial project.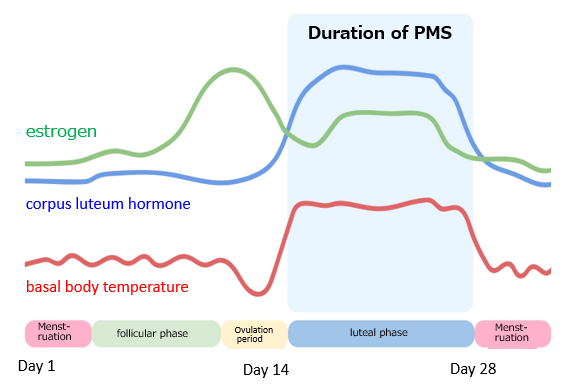 Menopausal disorder
We are preparing for clinical research on RS8001 as a treatment for hot flashes (upper body flushing, hot flashes, sweating, etc.) and depression, the two major symptoms of menopausal disorders. Collaboration agreement with Tokyo Medical and Dental University was executed in December 2021. Clinical research will start in 2022.
Autism Spectrum Disorder
This is a developmental disorder with characteristics such as poor interpersonal skills and strong obsession. In some patients, the senses become very sensitive (hypersensitivity) and this causes a great deal of difficulty in daily life. For example, some patients are sensitive to hearing and have difficulty with certain sounds, others are sensitive to touch and can never wear certain types of clothing, and others are sensitive to vision and find bright outdoors very dazzling. In cooperation with 13 medical institutions, including Tohoku University and Osaka City General Hospital, we have completed a phase II study (investigator-initiated clinical trial) . While the most improvement in the primary endpoint was observed in the high-dose group, we found issues that need to be addressed in order to better evaluate this drug, including patient selection and study design to reduce the placebo effect.